HM2019 Proceedings
The proceedings of HM2019 are available on this link:
https://link.springer.com/book/10.1007/978-3-030-05983-5
as part of the Lecture Notes in Computer Science book series (LNCS, volume 11299). Also part of the Theoretical Computer Science and General Issues book sub-series (LNTCS, volume 11299).
Previous Proceedings of the International Workshop on Hybrid Metaheuristics (HM) can be found in this link
Paper Submission (closed)
Authors are invited to submit a full paper describing original, unpublished research with at most 15 pages (in LNCS style). The submission website can be accessed here:
submit
. Proofs omitted due to space constraints must be put into an appendix to be read by the program committee members at their discretion. Electronic submissions should be formatted in pdf. The proceedings will be published in Springer's LNCS series. Simultaneous submission to other conferences or workshops with published proceedings is not allowed. See the conference website or contact the workshop organizers for further information.

Registration*
Early bird registration: until November 15th, 2018. Late registration: after November 15th, 2018.
* = One Standard registration is required for each accepted paper.
** = You need to fill both the registration form and the payment information (links above)
The Standard registration, as well as the registration for students with accepted papers include: 1 dinner, 2 lunches and a touristic activity. The registration for students without accepted paper provide access for all of the conference, along with the coffee breaks.
NOTE: If you are experiencing problems accessing the payment website, a bank transfer option is available. Information needed for the transfer can be found in the following links: English , Spanish . When preparing the bank transfer, please be aware of the transaction fees that may be charged by your bank, as the ammount to be received must correspond to the registration cost. IMPORTANT : After performing the bank transfer, send a copy of the receipt of the bank trasfer to the e-mail: juliogodoy@udec.cl , so that we can keep track of the transaction.
Aims & Scope
The HM Workshops are intended to be an international forum for researchers in the area of design, analysis, and experimental evaluation of metaheuristics. Metaheuristics, such as simulated annealing, evolutionary algorithms, tabu search, ant colony optimization, scatter search and iterated local search, are considered state-of-the-art methods for many problems. In recent years, however, it has become evident that the concentration on a sole metaheuristic is rather restrictive. A skilled combination of concepts from different optimization techniques can provide a more efficient behavior and a higher flexibility when dealing with real-world and large-scale problems. Hybrid Metaheuristics are such techniques for optimization that combine different metaheuristics or integrate AI/OR techniques into metaheuristics. The preceding Workshops were held in Plymouth (2016), Hamburg (2014), Ischia Island (HM 2013), Vienna (HM 2010), Udine (HM 2009), Malaga (HM 2008), Dortmund (HM 2007), Gran Canaria (HM 2006), Barcelona (HM 2005), and Valencia (HM 2004).
Topics of Interest
Contributions solicited cover a variety of topics including but not limited to:
Novel combinations of components from different metaheuristics
Hybridization of metaheuristics and AI/OR techniques
Low-level hybridization
High-level hybridization, portfolio techniques, expert systems
Cooperative search
Automated parameter tuning
Empirical and statistical comparison
Theoretical aspects of hybridization
Parallelization
Software libraries
Engineering Faculty, University of Concepción
Edmundo Larenas 219,
Concepción, Chile
P: +56 (41) 2204307
KEYNOTE SPEAKERS
---
---
---
---
---
Haroldo Gambini
Haroldo Gambini Santos is a Professor in the Computer Science Department of Universidade Federal de Ouro Preto. He has a PhD in Computer Science from Universidade Federal Fluminense (2007). His research focuses in the development of algorithms and models for combinatorial optimization problems. In 2012, he was awarded with the first prize in the International Timetabling Competition (ITC 2011), with his team GOAL. In 2013, he was awarded with the third place in the MISTA 2013 Challenge. Since 2012 he is member of the COIN-OR Foundation Technical Leadership Committee, an entity that promotes the research and development of state-of-the art open source software for operations research.
---
---
Manuel López-Ibáñez
Dr. López-Ibáñez is a lecturer in the Decision and Cognitive Sciences Research Centre at the Alliance Manchester Business School, University of Manchester, UK. He received the M.S. degree in computer science from the University of Granada, Granada, Spain, in 2004, and the Ph.D. degree from Edinburgh Napier University, U.K., in 2009. He has published 17 journal papers, 6 book chapters and 36 papers in peer-reviewed proceedings of international conferences on diverse areas such as evolutionary algorithms, ant colony optimization, multi-objective optimization, pump scheduling and various combinatorial optimization problems. His current research interests are experimental analysis and the automatic configuration and design of stochastic optimization algorithms, for single and multi-objective problems. He is the lead developer and current maintainer of the irace software package for automatic algorithm configuration (http://iridia.ulb.ac.be/irace).
---
---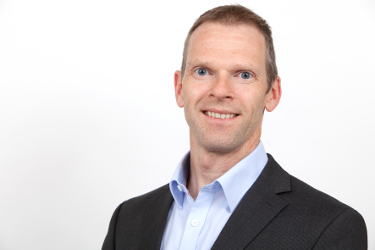 Günther Raidl
Günther Raidl is Professor at the Institute of Logic and Computation, TU Wien, Vienna, Austria and member of the Algorithms and Complexity Group. He received his PhD in 1994 and completed his habilitation in Practical Computer Science in 2003 at TU Wien. In 2005 he received a professorship position for combinatorial optimization at TU Wien.
His research interests include algorithms and data structures in general and combinatorial optimization in particular, with a specific focus on metaheuristics, mathematical programming, intelligent search methods, and hybrid optimization approaches. His research work typically combines theory and practice for application areas such as scheduling, network design, transport optimization, logistics, and cutting and packing.
Günther Raidl is associate editor for the INFORMS Journal on Computing and the International Journal of Metaheuristics and at the editorial board of the Metaheuristics journal, Evolutionary Computation Journal, the Journal of Applied Metaheuristic Computing, and the Journal of Memetic Computing. He is co-founder and steering committee member of the annual European Conference on Evolutionary Computation in Combinatorial Optimization (EvoCOP). He was co-chair of the 10th Metaheuristics International Conference (MIC~2013), editor-in-chief of the 2009 Genetic and Evolutionary Computation Conference (GECCO~2009), and hosted Hybrid Metaheuristics 2010 in Vienna. Since 2016 he is faculty member of the Vienna Graduate School on Computational Optimization.
He has recently co-authored a text book on hybrid metaheuristics, (co-)edited 13 books and authored over 160 reviewed articles in journals, books, and conference proceedings. In 2012 he received the EvoStar Award for Outstanding Contributions to Evolutionary Computation. More information can be found at http://www.ac.tuwien.ac.at/raidl.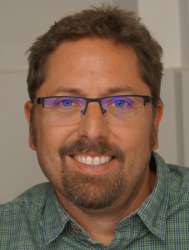 Christian Blum
Dr. Christian Blum currently holds the permanent post of a Senior Research Scientist at the Artificial Intelligence Research Institute (IIIA) of the Spanish National Research Council (CSIC) in Bellaterra, Spain. Before that, from 2012 to 2016 he was an Ikerbasque Research Professor at the University of the Basque Country in San Sebastian, Spain. Dr. Blum obtained the PhD in Applied Sciences from the Free University of Brussels in 2004 and a Diploma (equivalent to a Masters Degree) in Mathematics from the University of Kaiserslautern, Germany, in 1998. His main research interests are in swarm intelligence techniques for optimization and control, and in the hybridization of metaheuristics with other techniques for optimization. During the last 15 years Christian has (co-)authored more than 140 publications in international journals, books, and peer-reviewed conference proceedings. In total, his work has currently received more than 10.000 citations, and his current H-index is 34 (Google Scholar). Apart from acting as area editor for the journal Computers & Operations Research (responsible for metaheuristics), he currently is also associate editor for journals such as Theoretical Computer Science, Natural Computing and Computer Science Reviews. Moreover, he is on the editorial board of several additional journals.
Dr. Blum is frequently invited to give keynote talks, tutorials and seminars. He has given invited keynote talks, for exemple, at conferences such as VNS 2017, Matheuristics 2016, BeneLearn 2016, and OPTIMA 2015 (Chilenean Congress on Operations Research), just to name the most recent ones. Moreover, he has given invited tutorials at conferences such as META 2014, ICARIS 2012, and GECCO 2011. Moreover, Dr. Blum has been very active in the co-organization of scientific events. He is, for example, a co-founder of the interational workshop series on Hybrid Metaheuristics. Finally, during his carrer, Christian has won several research and supervision awards. The most prestigous award he received is the IEEE Transactions on Evolutionary Computation (IEEE TEC) Outstanding Paper Award. Concerning student supervisions, he has received an award as director of the thesis that won the first prize at the "Certamen Arquímedes" (a Spanish national competition).
---
---
Committees
Congress Chair

Pedro Pinacho Davidson, University of Concepción, Chile

---

Program Chair

Christian Blum, IIIA CSIC, Spain
Haroldo Gambini Santos, Federal University of Ouro Preto, Brazil

---

Local Organization Chair

Julio Godoy del Campo, University of Concepción, Chile

---

Publication and Publicity Chair

María J. Blesa, Universitat Politècnica de Catalunya, Spain

---

Program Committee

Eduardo Álvarez-Miranda, Universidad de Talca, Chile
Felipe Alvelos, Universidade do Minho, Portugal
Claudia Archetti, University of Brescia, Italy
Roberto Asín, Universidad de Concepción, Chile
Antonio Bolufé Rohler, Universidad de la Havana, Cuba
Francisco Chicano, University of Malaga, Spain
Carlos A. Coello Coello, CINVESTAV-IPN, Mexico
Ricardo Contreras, Universidad de Concepción, Chile
Carlos Cotta, Universidad de Malaga, Spain
Xavier Delorme, ENSM-SE, France
Luca di Gaspero, University of Udine, Italy
Andreas Ernst, Monash University, Australia
Carlos M. Fonseca, University of Coimbra, Portugal
Jin-Kao Hao, University of Angers, France
Laetitia Jourdan, University of Lille 1, INRIA Lille, France
Natalio Krasnogor, University of Newcastle, UK
Guillermo Leguizamón, Universidad Nacional de San Luis, Argentina
Rodrigo Linfanti, Universidad del Bío-Bío, Chile
Manuel López-Ibáñez, University of Manchester, UK
Vittorio Maniezzo, University of Bologna, Italy
Geraldo R. Mateus, Universidade Federal de Minas Gerais, Brazil
Gonzalo Mejía, Universidad de la Sabana, Colombia
Andrés L. Medaglia, Universidad de los Andes, Colombia
Frank Neumann, University of Adelaide, Australia
Gabriela Ochoa, University of Sterling, UK
Luis Paquete, University of Coimbra, Portugal
Víctor Parada, Universidad de Santiago, Chile
Jordi Pereira, Universidad Adolfo Ibáñez, Chile
Ma. Angélica Pinninghoff, Universidad de Concepción, Chile
Lorena Pradenas, Universidad de Concepción, Chile
Günther Raidl, Vienna University of Technology, Austria
Helena Ramalhinho-Lourenço, University Pompeu Fabra, Spain
Mauricio G.C. Resende, Amazon.com, USA
Celso C. Ribeiro, Universidade Federal Fluminense, Brazil
María Cristina Riff, Universidad Técnica Federico Santa María, Chile
Alberto Santini, Universitat Pompeu Fabra, Spain
Andrea Schaerf, University of Udine, Italy
Marcone Jamilson Freitas Souza, Universidade Federal de Ouro Preto, Brazil
Marcus Ritt, Universidade Federal do Rio Grande do Sul, Brazil
Thomas Stützle, IRIDIA, Université Libre de Bruxelles, Belgium
Anand Subramanian, Universidade Federal da Paraíba, Brazil
Dhananjay Thiruvady, Monash University, Australia
Franklina Toledo, Universidade de São Paulo, Brazil
Thibaut Vidal, Pontifícia Universidade Católica do Rio de Janeiro, Brazil
Stefan Voss, University of Hamburg, Germany

Posters Evaluation Committee

GIOCo (Grupo de Investigación en Optimización Combinatorial), Universidad de Concepción, Chile.
Call for posters
Important Dates
Abstract Submission deadline: November 30 December 7, 2018
Notification: December 14, 2018
To Download HM2019 Call For Poster, Click Here
Call for papers
Important Dates
Submission deadline: July 27, 2018 August 10, 2018
Notification: October 1, 2018
To Download HM2019 Call For Paper, Click Here
THE VENUE
The 2019 Workshop on Hybrid Metaheuristics will be held in the Faculty of Engineering of the Universidad de Concepción, located in the city of Concepción, Chile. Universidad de Concepción is the largest educational institution of the city, and one of the most traditional and prestigious universities of Chile. Its beautiful campus is the main touristic attraction of the city, with its "campanil" tower overlooking both the University and the city of Concepción. The University hosts more than 20 thousand students in its three campuses, and it has become a symbol of pride of the city.
Concepción is the second largest city in Chile, located next to the BioBio river and the Pacific ocean. Concepción is a vibrant city with many universities, shopping centers and it is close to many touristic areas.
Concepción is surrounded by beautiful nature and picturesque locations such as the Dichato beach (for swimming and seafood eating), Caleta Tumbes (for seafood restaurants), Chiflón del Diablo (former underground coal mine)
ACCOMODATIONS
Concepción has many hotels with a wide price range, starting from around 65 USD up to 300 USD. Some of this hotels include:
HOW TO ARRIVE AT CONCEPCION
From Santiago, you can reach Concepción either by flights (of 45 minutes of duration) or buses (around 6 hours of duration). Airlines that provide service to Concepción are LATAM, Sky and JetSmart. If you prefer to travel by bus, you first need to reach the Bus terminal in downtown Santiago, (also called "Terminal Alameda") where many companies offer service to Concepción (we recommend either EME Bus or Pullman Tur).
HOW TO ARRIVE AT UNIVERSIDAD DE CONCEPCION
The University is located in the heart of Concepción. You can use google maps with the address "Edmundo Larenas 219, Concepción" from your hotel, to obtain the best route. From downtown Concepción, it is around 15-20 minutes walking to the Conference venue.
WEATHER IN CONCEPCION
You will enjoy a very comfortable dry summer weather in Concepción. The average temperature is around 20 degrees celsius (78 farenheit) and it is very uncommon for rain to occur. However, given the abundant sunlight, we recommend the use of sunscreen of factor 30 or higher.
STAY INFORMED
For more information about this event, contact Pedro Pinacho at ppinacho@udec.cl